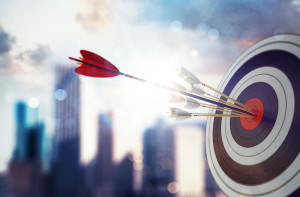 We understand there's no shortage of options when it comes to property management firms. It's a relationship that's built on reputation, trust and results. We deliver on all of those points and more. Here's how:
Effective communication
Communication is an essential tool for successful partnerships. At PMI, we recognize this is one of the most important pieces of managing properties. That's why we have made it a point to integrate open and consistent communication into our processes — and it shows.
Nothing is more frustrating than not being able to get a hold of your property manager. That's why we take making ourselves available seriously. We'll always return your calls and emails. Reach out anytime — and we'll respond in a timely manner.
Honesty/Integrity
Being honest in our work is of the utmost importance. A great property manager is an honest one. You can count on us to be transparent and up front about issues affecting your investment(s). You won't ever be left wondering if something is amiss.
On the same token, we realize that talk is cheap. To us the greatest evidence of honesty/integrity is our clients' willingness to refer us to family and friends or post a positive review about our services online. We average 4.4 stars across nearly 4,000 reviews.
Accurate Accounting
The financials of any operation tell a story, good, bad or indifferent. Part of ensuring that your investments are taken care of is being accurate in our accounting. We want you to be able to grow as your investments do. It might surprise you that PMI processes over 10 million accounting transactions every year. And this number is growing!
Availability of Management
Have you ever dealt with a company and it seems like a disappearing act? It's frustrating and reflects poorly on the company. No one wants to feel like their voice is going unheard. When you engage with us, you can count on us to make time for you and cater to your needs.
If you need to get in touch with your manager, don't worry, our PMI office is locally owned and operated. We are a part of your community and available to you! In fact, PMI has 250 offices across the nation so no matter where you have a property, PMI will most likely have a management professional available for you.
Delivering consistent and reliable services, the way you want it: that's the PMI Brand Promise! Contact us to learn more